Getting a new car is an exciting event in anyone's life. A great way to celebrate with someone is by giving them a fun automotive gift basket! Build your own gift basket to customize what's included. The new car owner is sure to appreciate this thoughtful gift.
To help you make the perfect automotive gift basket for a special person in your life, we created an assortment of products you can mix and match. Without further ado, let's check out the following DIY gift baskets for new car owners!
$20-$50 Gift Baskets
Before you continue reading, let us say we hope you find the links here useful. If you purchase something through a link on this page, we may get a commission, so thank you!
The theme of this gift basket is simple car care. Fresh scents and a clean exterior are two excellent ways to maintain the vehicle. This gift basket includes a microfiber car washing sponge, air fresheners, and drying rags. Position these items in a large wash bucket. The wash bucket will come in handy for keeping the car shiny and clean.
1. Microfiber Car Wash Sponge
This set of two car wash cleaning sponges will transform the car washing process. Thanks to the super soft microfiber fingers on these sponges, anyone can achieve a lint-free and scratch-free shine. The safe scrub back side comes in handy when removing those pesky bug stains, droppings, and sap. These sponges are a must for home car washes.
Click here to see more on Amazon.
2. Synthetic Drying Chamois
One of the most frustrating parts of washing a car is trying to get it dry. Conventional towels leave unsightly water streaks, and their rough texture isn't ideal for fine paint finishes.
Luckily, The Absorber is a simple solution for drying the car. As its name suggests, it absorbs water unlike anything else, and it won't scratch or damage the car's finish. With The Absorber, drying a wet car has never been easier!
Click here to see more on Amazon.
3. Yankee Candle Air Freshener
An automotive gift basket wouldn't be complete without some amazing air fresheners. This set includes three Yankee Candle air fresheners, and you can choose between a variety of fragrances. They are simple to hang, and they release fresh fragrance for up to four weeks.
Click here to see more on Amazon.
$50-$100 Gift Baskets
The theme of this gift basket is roadside emergency safety. When it comes to operating a vehicle, safety always comes first. Nothing says you care more than a roadside emergency gift basket.
1. Roadside Car Emergency Kit
To say that this roadside emergency kit is well-stocked would be an understatement. This kit includes jumper cables, tow rope, a reflective triangle, a flashlight, a safety hammer, first aid supplies, and more. With this kit, anyone is capable of handling just about any minor roadside emergency.
Click here to see more on Amazon.
2. Waterproof Rain Poncho
A poncho is a godsend when there is a roadside emergency in a torrential downpour. If you are unfortunate enough to get a flat tire, a poncho can keep you nice and dry while you get your car back up and running. Ponchos don't take up much space, so it's easy to keep them stowed away inside the glovebox, under the seat, or in the trunk.
Click here to see more on Amazon.
3. First Aid Kit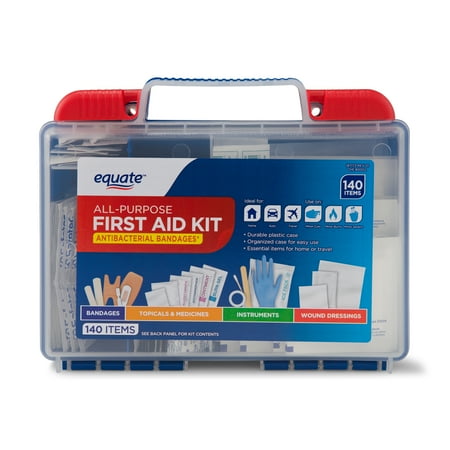 A good first aid kit is an automotive essential. This first aid kit includes all of the necessary equipment to treat cuts, scrapes, burns, and more. The kit can be stowed under the seat or in the trunk for easy access if needed.
Click here to see more on Walmart.com.
4. Emergency Foil Mylar Thermal Blanket
This emergency blanket is a great item to include in an emergency kit. It's small and easy to store, and it can literally be a lifesaver in a bad emergency situation. This blanket is waterproof, snowproof, and windproof, and it can retain and reflect heat.
Click here to see more on Amazon.
$100-$200 Gift Baskets
The theme of this gift basket is geared toward the Ford enthusiast and vehicle cleaning essentials. Items with a favorite vehicle brand are sure to resonate with the new car owner, and they can visibly display their pride in their new car. A galvanized beverage tub is the perfect container to hold all the gift basket items. Arrange the vehicle-branded items, cleaning gear, and flashlight in an orderly fashion.
1. Galvanized Beverage Tub
This 5.5-gallon galvanized metal tub will make the perfect basket. It measures 22.75-inches by 14.5-inches by 9.5-inches, so it has ample room to store gifts.
Click here to see more on Amazon.
2. F-150 Key Chain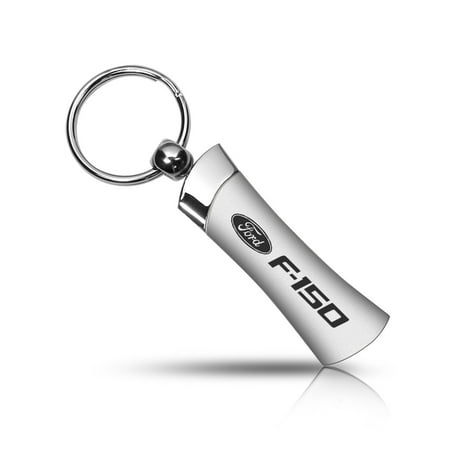 What better gift for a Ford F-150 owner than this awesome key chain? With this key chain, they'll be able to show off their love of one of America's most prominent automotive manufacturers. It's made of metal, so it's sure to last!
Click here to see more on Walmart.com.
3. Ford Logo Rubber Coasters
Consider adding these neat Ford coasters to your gift basket. This set includes four rubber coasters that each feature Ford's iconic logo. They are made out of heavy-duty material, so they're sure to last.
Click here to see more on Amazon.
4. Hanging Fuzzy Dice
Hanging fuzzy dice are a classic way to dress up a car's interior, so these will make a great addition to your gift basket. Virtually anyone will appreciate this timeless style statement. Each die measures three inches across, and the cord is twelve inches long.
Click here to see more on Amazon.
5. Ford Raptor Chrome Emblem Overlay
If you know someone with a Ford Raptor, consider adding this sleek emblem overlay set to your gift basket. The Raptor already stands out, but with this unique chrome decal, it's sure to grab even more attention.
Click here to see more on Amazon.
6. Armor All Protectant And Cleaning Wipes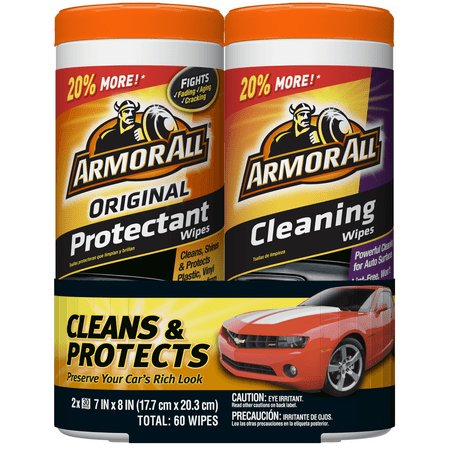 Armor All makes some of the best automotive cleaning supplies on the market. This dual pack of cleaning and protectant wipes is essential for the car owner that wants to keep their vehicle's interior spotless. The cleaning wipes will remove dust, dirt, and other debris from the car's interior, and the protectant wipes will protect the interior surfaces from UV damage.
Click here to see more on Walmart.com.
7. Maglite Flashlight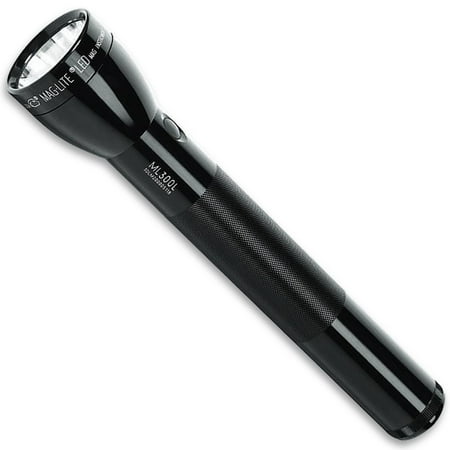 A flashlight is a simple tool that should be in every car. You never know when you might find yourself needing some additional light. This flashlight boats an impressive 625 lumens on the highest setting and a 1,332-foot beam distance! This light will be a great addition to your gift basket, as it will certainly come in handy.
Click here to see more on Walmart.com.
There are lots of amazing gift basket ideas to gift a new car owner! Ultimately, you should have fun putting the basket together. Before you go, make sure to check out these other insightful vehicle guides:
11 Car Gifts For Moms That Love Their Wheels